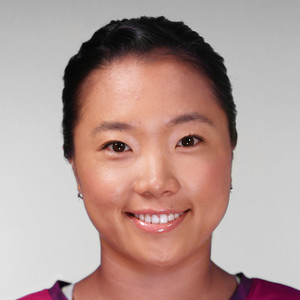 By Scoop Malinowski
Status: WTA no. 238.
DOB:  December 30, 1991  In; Osaka, Japan
Ht: 5-1
First Tennis Memory:  I was starting tennis when I was three years old. Watching my parents. I always went on weekends to play with my parents.
Tennis Inspiration: My idol is Justine Henin.
First Famous Player You Met Or Encountered:  Ooooh, I think Maria Sharapova in Japan. She's not no. 1 at the time but she came to Japanese tournament in Japan. And I was there at like ten or nine. Ballgirl, yes.
Current Car:  Volkswagen Polo GTI black.
Last Book Read: I read Nadal's book.
Greatest Career Moment:  I won the WTA  tournament in Rio, Brazil (2014)
Most Painful Moment:  I think I don't have one [smiles].
Favorite Tournament:  Indian Wells.
Which Match(es) Did You Feel At Your Best:  Is US Open against Kuznetsova second round. I did 100% and I played very, very well (63 36 63 in 2017).
Favorite Sport Outside Tennis:  Is motorbike racing.
Three Athletes You Like To Watch & Follow: I like to watch motorbikes. And I love Valentino Rossi. Baseball. I like to watch the baseball.
Funniest Player Encountered:  Nick Kyrgios [smiles].
Favorite Ice Cream Flavor:  Cookies and cream.
Funny Tennis Memory:  One time I hit the ball and the ball go into hit the bird. In Japan when I was kid. I hit smash.  (Killed him?) No, he lived [laughs].
Strangest Match:  Very, very cold in Houston last year. It was like minus two or minus five. I won first round but I lost second match.
Why Do You Love Tennis:  It's very tough sport. It's sometimes very lonely on the court. But that makes more fun. And I love to play in other countries. I very much love it.
Embarrassing Tennis Memory:  I don't remember [smiles].
People Qualities Most Admired:  Funny [smiles].
Japan · Kurumi Nara · Roland Garros
1 comment