Fognini Rips ATP NEXT GEN Overhype
2 Comments · Posted by Scoop Malinowski in Scoop
Fabio Fognini is not pleased with the way the ATP has been promoting and hyping it's future stars, and he expressed his frustration today at the French Open.
"This NextGen thing is bullshit, I didn't like all the attention that this initiative has attracted," the 31-year-old outspoken veteran said. "Years ago Rafa was winning Paris at eighteen, now we have (Denis) Shapovalov who is 25 in the world, he is improving a lot but he plays the first match on Suzanne Lenglen and the second on Court 1. When I see the order of play I am stunned at seeing that Muguruza-Kuznetsova, for example, play somewhere else."
Fognini's criticism was vented at his press conference in the presence of ATP VP of Communications
Nicola Arzani, who was said to be less than thrilled with the Italian's complaints.
Is Fognini out of line to take these verbal shots at the ATP for organizing and executing the hugely successful and popular campaign which has created a handful of new attractions?
Tennis enthusiasts always like to see the up and coming talents, to judge and make observations and estimations on if these young players have what it takes to be the future champions of the sport. Since the NEXT GEN campaign was launched last year I have noticed huge crowds to see Shapovalov at the US Open qualies last year, Delray Beach and Miami this year.
There's only one way to decide the issue. The customer is always right. If the large court arenas in which Shapovalov is playing in Paris are more full than empty,  than the ATP is correct and has accurately gauged who the public wants to see. It's no mistake on the ATP's part in accelerating it's star making machine. As we know, tennis is a star-driven sport. The more stars the better.
One positive out of this controversy is that it will spark a new wave of rivalries, between the old guard warhorses like Fognini and the NEXTGEN new wave gunslingers like Shapovalov, Karen Khachanov, Stefanos Tsitsipas, Frances Tiafoe, Taylor Fritz, Andrey Rublev, and Alex deMinaur.
18 seed Fognini will meet Brit Kyle Edmund, the 16 seed, in the third round in Paris.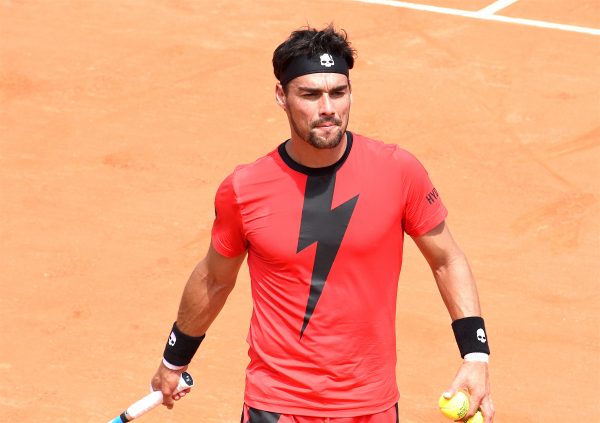 2 comments