Federer says he's better now than ten years ago
Comments off · Posted by Scoop Malinowski in Scoop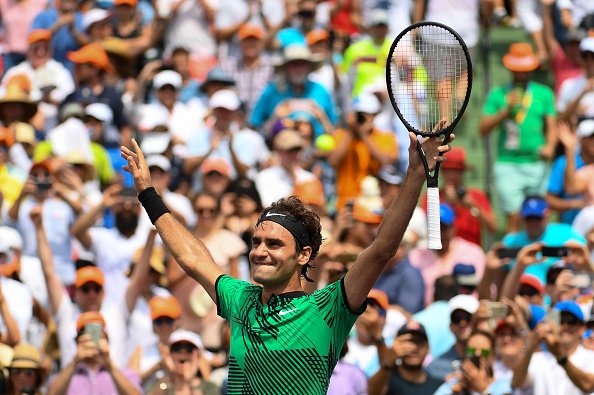 (Note: This article was orignally posted in April 2017.)
I asked Juan Martin Del Potro at the 2017 Miami Open if he feels Roger Federer could be playing his finest tennis this year and the intelligent Argentine hardly objected to that notion.
The next day at the Miami Open press conference, Pete Bodo followed up on that story angle by asking Federer himself if it is possible that he actually is playing his best tennis now at age 35?
"I think I play different to when I was 24," said the Swiss maestro. "I think my technique has changed from when I was 19. Is it the best I ever played? For me it's hard to say yes to that question. Because the years when I lost three or four matches, five the following year, in those two years I won like 150 matches and lost eight or nine. It's hard to feel better than in that time."
Then Federer changed course. "But I feel like maybe on the offensive side overall, I think I'm doing definitely a few things better than I ever have. That's what Ive always tried to explain to people… that I do feel that I have improved. The game has evolved and I had to adjust and change but overall I do believe I'm probably a better player than I was ten years ago. It doesnt always translate into results per se because other guys have come up and did extremely well like Novak, Rafa, Murray and all those guys."
Comments are closed.