Courtside Report: Kyrgios vs 3 Juniors in Mini Tennis
9 Comments · Posted by Scoop Malinowski in Scoop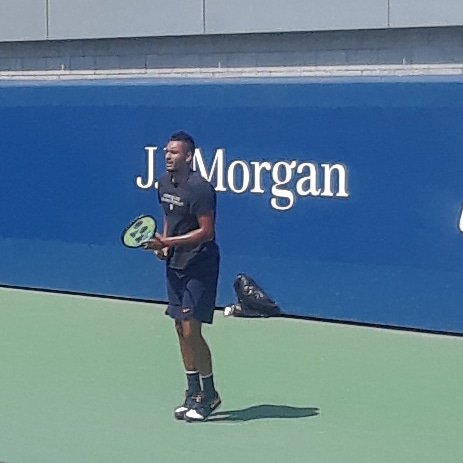 By Scoop Malinowski
Maybe this Nick Kyrgios shapshot anecdote observed by former ATP top 60 player Gilad Bloom, explains Nick Kyrgios better than any of his own words or his matches…
"I went to the Open on Friday and was wandering around the outside courts then I saw Kyrgios on the court fooling around and playing a mini tennis game with three other juniors for about an hour," said Bloom. "He was so into it! Competitive and alert, fighting for every point, engaged, upbeat and happy!"
"I've never seen a professional waste so much energy on the practice court the day before a match against (arguably) the best player of all times (Roger Federer). Then he goes to the actual match (on Saturday) and looks like a lost puppy."
"Yes he has talent in his hands, mostly his serve, but from a coaching point of view he has bad technique, bad footwork, bad body language, plays stupid and sets a bad example. It's unfortunate because outside the court he seems like a nice dude. He better make enough money during his career."
So there you have it. We can make conclude the following:
Nick Kyrgios surely loves tennis, it's the losing part and the pressure to win that torments his soul.
If Nick Kyrgios could generate the passion and fury and joy against the top ATP players that he can playing mini tennis games with juniors, he might be able to make his long-awaited Grand Slam breakout.
(Scoop's latest book Facing Marat Safin is available at amazon for $9.99.)
2013 US Open · Kyrgios · Nick Kyrgios
9 comments