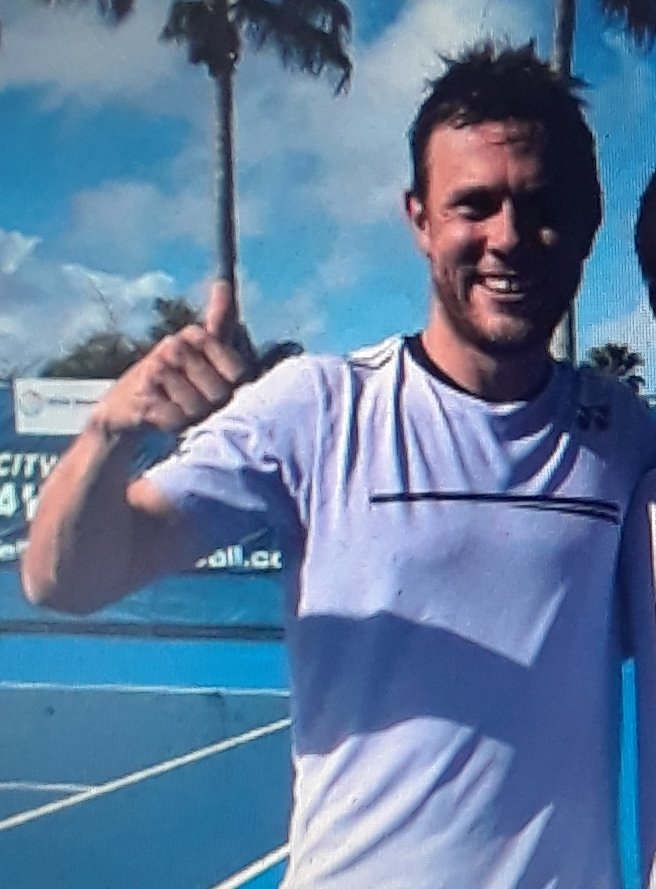 By Scoop Malinowski
Status: ATP no. 82. Career high ranking was 79 earlier this year. Won ATP doubles title in Istanbul in 2015 with Dusan Lajovic.
Ht: 5-9 Wt: 160
DOB: November 11, 1989 In: Kishinev, Moldova, Soviet Union
First Tennis Memory: Well, all the time when I think about first touching tennis, it's the tennis ball, the racquet and the wall. I was hitting the ball against the wall when I was a kid, about six year old.
Tennis Inspirations: David Ferrer. Marat Safin. Sebastian Grosjean.
Nickname: Machine.
Last Book Read: I'm still reading – The Monk Who Sold His Ferrari.
Current Car: I don't have a car.
First Famous Player You Met Or Encountered: The first professional tennis player I met I think it's Sargis Sargsian from Armenia. Because we played Davis Cup in Moldova against Armenia. And I was a ballboy. And he came there and he was the first pro that I ever saw. That's who I met the first time.
Greatest Sports Moment: I think it's last year US Open semifinal in doubles (with Malek Jaziri), if we talk about doubles. If we talk about singles, the best result in ATP was semifinals (Moselle 2018) and the best result in Grand Slam was third round (2018). I think these are the most memorable things.
Most Painful Moment: Losing matches from match points. I think for everybody it's painful. I had a match against Goffin in Gstaad two years ago, I lost 62 67 67 having four match points. I think this is one of the toughest matches.
Favorite Tournament: I think I would call the Grand Slam…US Open.
Closest Tennis Friends: I have a friend who I don't see as often now, his name is Ilya Marchenko, he's from Ukraine. He's a little bit injured. We talk a lot, even if we're not at the same tournaments. And usually with the Romanian and the Russian players.
Funniest Player Encountered: Maybe Benoit Paire. I played against him and he tried to make always like trick shots, drop shots. And he was missing and I tell him keep trying, keep trying [smiles]. And he was trying to make. And apparently he made one at the end [smiles].
Favorite Sports Outside Tennis: Yes, I like snooker. From winter sports – biathlon. And curling.
Three Athletes You Like To Watch and Follow: I like Cristiano Ronaldo. For snooker – Ronnie O'Sullivan. And from tennis – Roger Federer, still I'll say.
Favorite Ice Cream Flavor: Pistachio.
Interesting Fact: Radu can speak English, Romanian and Russian and a bit of German and Spanish.
Strangest Matches: I can say there were a couple of matches where it was very windy and raining. It was on clay courts. It was in a Challenger in Moscow. We kept on going. I was up in the score so I wanted to finish as fast as I can. I was just taking the ball and throwing it in to continue, continue to finish the match before the storm comes. And I finished it. Also the strange match happened at Wimbledon where two years in a row I didn't finish my first round. So I was supposed to come the next day to finish the match. It happened last year in 2018 and 2017. Because of darkness, because of rain, different things. Also it happened at one match, it was delayed four times in Gstaad because of rain. So you go to the court, just warm up, get out. Get on court, warm up. If I can think about it more, I can think about more. [Radu's girlfriend Doinita reminds him of one by saying, "lights."] Actually, two weeks ago I was preparing for a serve and the lights indoors just shut off. So it was dark. So we sit down for ten minutes. It was dark and we couldn't continue (versus Gulbis). I was a set up and 1-0 in the second.
Embarrassing Career Moment: I don't think so. (Ever lost by double bagel?) I have lost 0 and 0 but I don't think this is embarrassing. It's sport, if the other guy is playing good then you play not so good on that day and you lose love and love, just keep on. Try and forget this as fast as possible. But I can't remember now an embarrassing moment. So I would say I don't have.
People Qualities Most Admired: I like the guys who are honest of course. I like the guys who are straight, who don't talk behind you. If you have a problem, maybe solve it straight away, like face to face. To be as simple as possible – not to become superstar and keep walking and don't say Hi. Just basic.
Why Do You Love Tennis: Okay, that's interesting. First of all, lots of traveling. I like to travel. I like to compete. Competing is interesting against different opponents. Thinking of different tactics. Sometimes if you lose, you want to take the revenge. Sometimes you win and you want to prove that it didn't happen by mistake, that win. I think tennis is an interesting sport. Everybody is on the same Tour, the same guys, basically like 100 top ATP. And just meet friends here, talk. And of course, it's an interesting sport. I love the chances to play the best tournaments in the world. And you have a lot of chances to play against the best players in the world. Which is great I think. And why not try to beat them [smiles].
Has Career Wins Over: Karlovic, Bagdhatis, Kohlschreiber, Millman, Carreno Busta, Seppi, Isner, Youzhny, Gulbis, Opelka, F Mayer, de Minaur, Escobedo, S Johnson, Nishioka, Almagro, Cecchinato.
41 comments